Distressing footage showing a rescue dog being abandoned outside a closed animal shelter earlier this year has surfaced on social media.
In a video published to TikTok on June 7 by Walton County Animal Services in Florida, CCTV shows a Labrador retriever mix by the name of Buzz being let off the leash by his owner.
But Buzz's human companion is not there to take him for a walk. Moments later, the man is shown getting in his car and driving away, leaving Buzz confused and alone. There appears to have been a steady increase in the number of dogs being surrendered to animal shelters.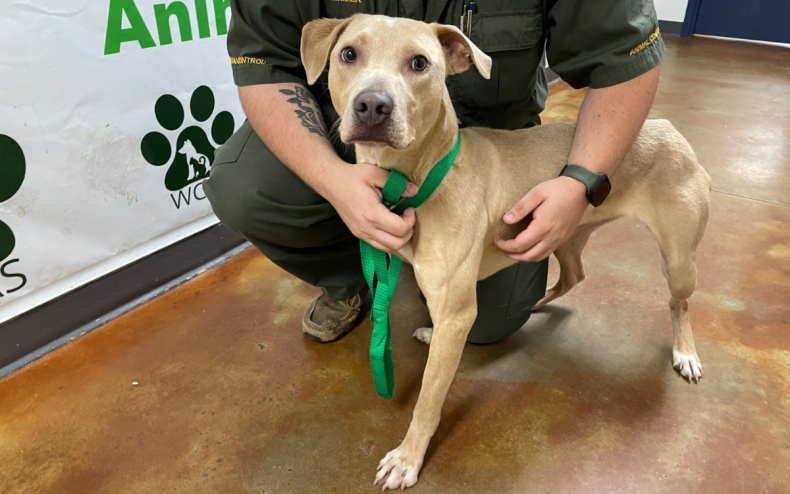 Statistics compiled by animal-welfare charity the Best Friends Animal Society show that the number of dogs arriving in shelters has increased by around 100,000, year on year, since 2020. But while anyone unable or unwilling to look after a dog should turn to shelter services, few if any have been abandoned in the way Buzz was.
Lindsey Darby, who serves as public information officer for Walton County Sheriff's Office, told Newsweek that Buzz had already been adopted once from the shelter back in 2022 "by the family who ended up abandoning him."
The video captures the moment that happened, on May 8, 2023. "The shelter was closed to the public that day," Darby said. "The owner walks Buzz up to the door, realizes the shelter doors are locked and the shelter is closed, and decides to take Buzz off of his leash and leave him in the middle of the shelter parking lot."
Darby added that the man's actions came despite there being "two large signs next to the shelter's front door that say not to abandon animals and to call our non-emergency line for assistance."
Fortunately, shelter manager Patricia Weingartner was on duty that day to take care of the animals. "She saw the man driving away and Buzz running after his vehicle," Darby said. "She opened the door and let Buzz inside."
Upon inspection, Buzz was found to be around 3 or 4 years old and "severely underweight," weighing only 40 pounds, according to the authorities. A dog his size should normally weigh around 60 to 70 pounds. Despite this, Darby remembers him as being an "incredibly happy, friendly dog."
Darby said the video telling his story was created to "inform people that abandoning an animal anywhere at any time is illegal, and to also inform the public that there are proper ways to go about giving up a pet."
"Even if the shelter is closed, there is always someone available to help," Darby said. "If they call our non-emergency line, there is always an animal-control officer available to assist. There is a right way to surrender a pet and a wrong way to surrender a pet, and this was the wrong way."
But something else happened. The video went viral, amassing over 2.4 million views and a glut of responses from people desperate to give Buzz a home.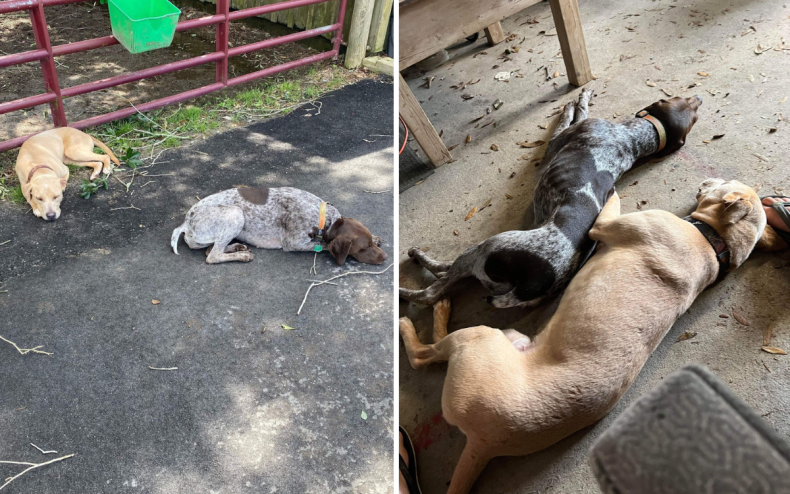 This week, the story of Buzz, a dog who has endured his fair share of hardship, finally got its happy ending, with the Labrador retriever mix being adopted.
He's now living out on a 150-acre farm and, according to Darby, is "loving his new life." After everything he's been through, it's the best news possible.
Do you have funny and adorable videos or pictures of your pet you want to share? Send them to [email protected] with some details about your best friend, and they could appear in our Pet of the Week lineup.
link