DEKALB COUNTY, Ga. – DeKalb County's animal shelter has reached a breaking point.
The shelter's management says the overcrowding has become inhumane and if hundreds of dogs aren't adopted in the coming weeks, they'll have to start killing them.
Dedicated volunteers at the shelter blamed the conditions on management. It's overcrowded because of how it's run.
"This is the very mess that they've created, and now they just want to kill their way out of it," said Kami Lynn, who said she volunteers there 2–5 times a week.
In a letter obtained by FOX 5, the CEO of the organization LifeLine Animal Project, which runs the shelters in DeKalb and Fulton that they have "stretched the shelters' capacity and resources to unsustainable limits."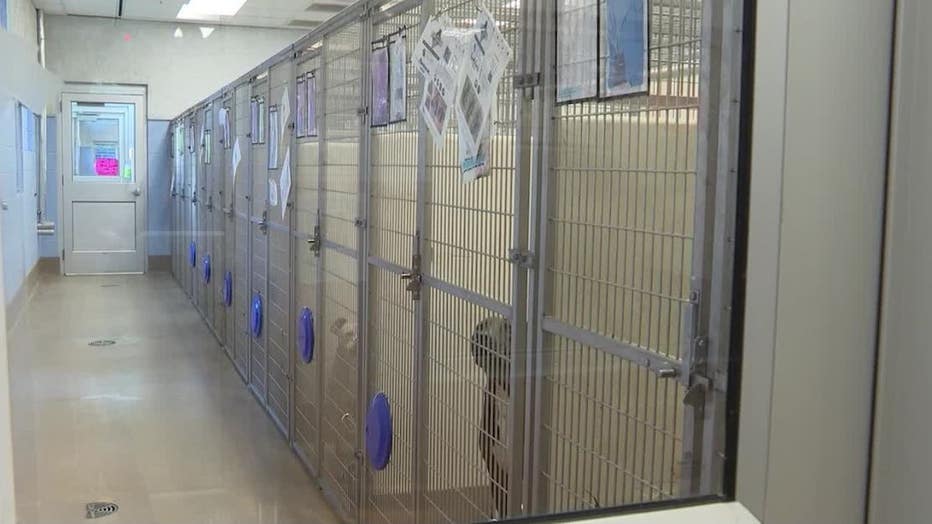 RELATED: DeKalb County Animal Services in desperate need of help to avoid euthanizing dogs
State inspectors have found cages too small and enclosures caked with dog poop.
"The shelter conditions are horrible. Inhumane," said Becca Hancock, a foster parent and dog trainer. "There's definitely a need to get the dogs out, however as a trainer I would love to see them get out alive."
The letter says that the shelter has 615 dogs, and they need to get rid of 165 of them in the next sixty days.
Factor in the dogs that are still showing up at the facility, the letter said that means roughly 21 dogs a day will either need to get adopted, fostered, moved, or killed.
"What particularly makes me upset is that I know that these things could've been prevented," Lynn said.
Lynn said LifeLine Animal Project has made it sometimes impossible for families to foster and adopt.
Others say perfectly healthy and happy dogs end up on the kill list for no reason.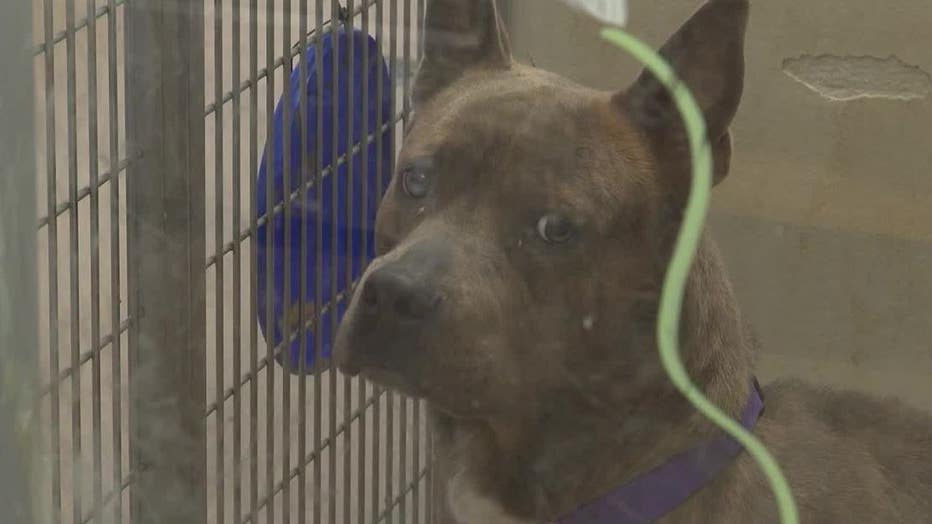 "I believe they need an independent audit, they need an independent task force, because we can't just kill hundreds of dogs and say ok we're gonna start over," Lynn said. "Then we're gonna be here again in a year or two.
When FOX 5 asked a LifeLine Animal Project spokesperson for an interview late Friday afternoon, the spokesperson sent a social media post reading: "We share your heartbreak and are also distraught, and agree that the current conditions in our shelters are no longer humane or sustainable."
RELATED: Hall County Animal Shelter halts cat intake, adoptions amid viral outbreak
But the fosters, volunteers and advocates for man's best friend FOX 5 spoke with Friday evening said this could have been prevented long ago.
"Now, it's at a boiling point and I just feel like 21 dogs a day euthanized is an insane amount for the public to have to move," Hancock said.
Saturday morning, Georgia's First Lady Marty Kemp is holding a pet adoption day at the governor's mansion.
If you want to be there, the deadline to sign up is Friday at midnight.
According to a statistic provided by Best Friends Animal Society, 174,560 pets entered shelters in Georgia in 2022 alone.
link