A dog that has been in a shelter for two years is still searching for his forever home.
Nine-year-old Lugnut is one of 112 dogs waiting to be adopted at the Escambia County Animal Shelter in Florida.
"Lugnut is good with all family members, including children," Escambia County Animal Services Manager John Robinson told Newsweek.
Lugnut was originally rescued from a hoarding situation—the keeping of too many pets without the ability to care for all of them. He was eventually transferred to the care of Escambia County from another facility that ceased operations.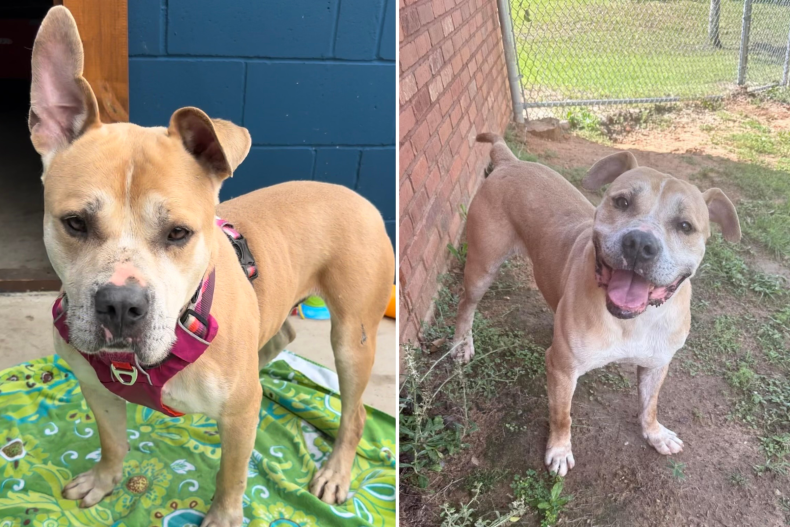 He has built a special bond with shelter volunteer Em Brock who has been giving him the love and attention he deserves while he waits for his forever family.
Escambia County Animal Shelter is currently participating in the Empty The Shelters campaign. In participation with the BISSELL Pet Foundation, the event runs between July 6-31.
"Empty the Shelters is a nationwide campaign designed to encourage people to adopt. Adoptions are slow in the summer, so this event is timed well to help us balance that," explained Robinson.
During this time, adoptions for all cats and dogs 1 year or older will be free. Puppies will be available for $50 and kittens will be available for $25. An $11 licensing fee will be applied to all adoptions for Escambia County residents.
Despite his adorable looks and loving personality, Lugnut is still waiting for his forever home.
"With so many dogs available for adoption, it's easy for any dog at the shelter to be overlooked," said Robinson. "That is why it is so important that families looking to adopt talk to our staff about which animals are the best match for them."
Lugnut is thought to be an American Bulldog mix, but that is an educated guess by the team at the shelter.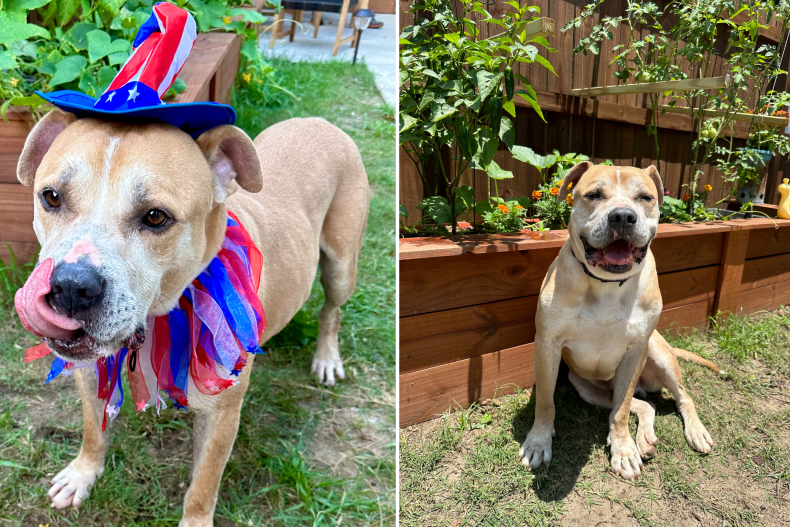 "He is an amazing mixed breed dog," said Robinson. With a lot of love to give, Lugnut would prefer to be the only pet in the home."
"He is not a fan of cats," explained Robinson. "And we require that he would meet any dogs in an adoptive home to make sure they are compatible."
The American Society for the Prevention of Cruelty to Animals reports that approximately 6.3 million companion animals enter U.S. animal shelters nationwide every year.
Of these, around 920,000 shelter animals are euthanized for both health reasons and to solve overcrowding.
"We will continue to keep finding ways to move animals through our facility, whether that is via adoptions, rescue partners, and foster programs," said Robinson, explaining that the shelter will do everything possible to avoid euthanizing animals. "We have focused on eliminating unnecessary euthanasia of adoptable animals and that will continue to be our goal."
Lugnut is far from the only dog still waiting for a forever home, with a shelter dog that "nobody wants" gaining viral attention on TikTok earlier this week, and another pup waiting for more than 2,000 days to find a home in a rescue in Ontario.
Do you have funny and adorable videos or pictures of your pet you want to share? Send them to [email protected] with some details about your best friend and they could appear in our Pet of the Week lineup.
link