For proof doggie dreams do come true, look no further than Hobie, a terrier who went from scrounging for food on the streets of Tijuana into the arms of a loving family, with help from the Laguna Beach Animal Shelter.
In the span of four short months, the 4-year-old canine of undetermined origin would be transported by rescuers from the Mexican border town to Orange County, where he would lose an eye due to glaucoma but gain entry into the home of Coto de Caza couple Christin and Joern Riemer.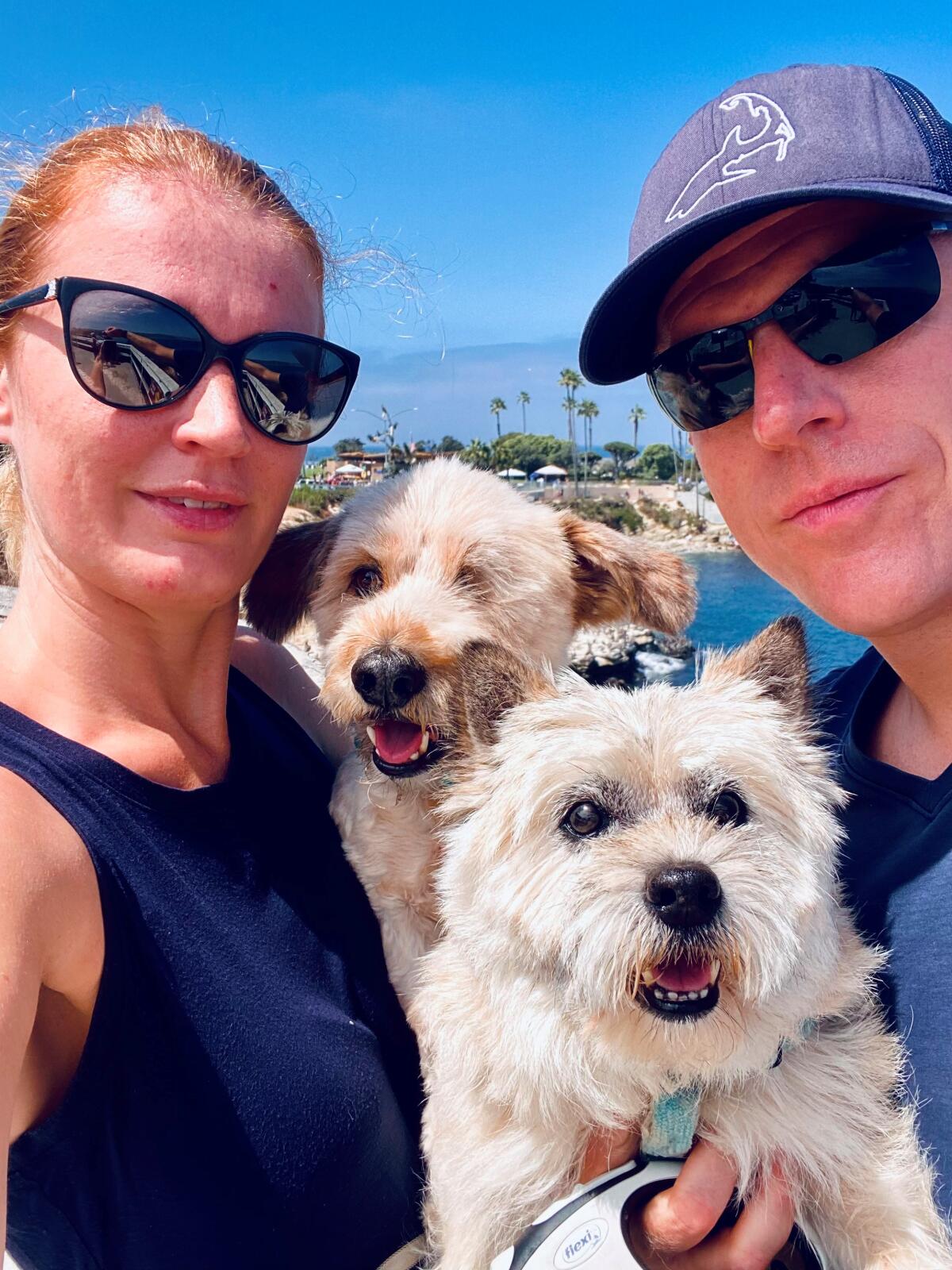 Smitten by his cuddle-bug nature, the couple recently entered Hobie into People magazine's "Cutest Rescue Dog" contest, where he quickly nabbed a spot among 10 finalists competing to win a $1,000 donation to the rescue organization of their owner's choice.
"We moved from Boston to California in June of last year and we always wanted a second dog," recalled 36-year-old Christin Riemer, who was already the loving owner of a 15-year-old Cairn terrier named Zoe.
"We felt we were not complete yet, our family. So I googled 'Laguna Beach Animal Shelter,' I don't know for what reason. Then I saw his picture."
When she set eyes on the one-eyed terrier with a large shaggy head and unmistakable grin, it was love at first sight. He looked a bit like a terrier she had grown up with in Germany named Leo. Could it be a sign?
The couple immediately went to the Laguna Beach shelter and were granted an introductory meeting. Initially shy and a little wary of unfamiliar men, the dog — who'd been named Toby by shelter workers — was hesitant at first.
But over the next two weeks, as the Riemers continued to visit daily, even bringing Zoe along so the pair of pooches could get better acquainted, he began to open up. When they finally adopted him in July, they changed his name as a nod to Laguna Beach.
"Our favorite store in Laguna Beach is the Hobie Surf Shop, so we thought it was appropriate — we wanted to honor his roots in the U.S.," Christin said Friday.
Laguna Beach Animal Shelter manager Nancy Goodwin recalled the terrier's journey from Tijuana, where he was first discovered by rescuers in Mexico.
"He was hanging around a taco stand looking for food," she wrote in an email interview. "The taco guy would throw things at Hobie to get him to go away. [The] rescue organization took possession of Hobie and brought him to our shelter on March 17."
After the dog had been neutered and microchipped, shelter workers noticed his left eye had become enlarged and taken on a cloudy appearance. Diagnosed with glaucoma and a cataract, he underwent surgery and had his eyeball totally removed.
Christin said Hobie's eye loss made ball catching difficult, due to a loss of depth perception, but added he's getting better with practice.
Now, she and her husband are attempting to publicize Hobie's entry into People's "Cutest Rescue Dog" contest by word of mouth, as neither spouse maintains any social media accounts. They're hoping others might be inspired by his miraculous journey and transformation.
"Hobie is cute from the outside, but I think his personality makes him even so much cuter," Christin said. "I think maybe he's so grateful to be in a safe home, he thanks us every day."
To vote for Hobie, visit people.com/worlds-cutest-rescue-dog-contest-2023-7547114.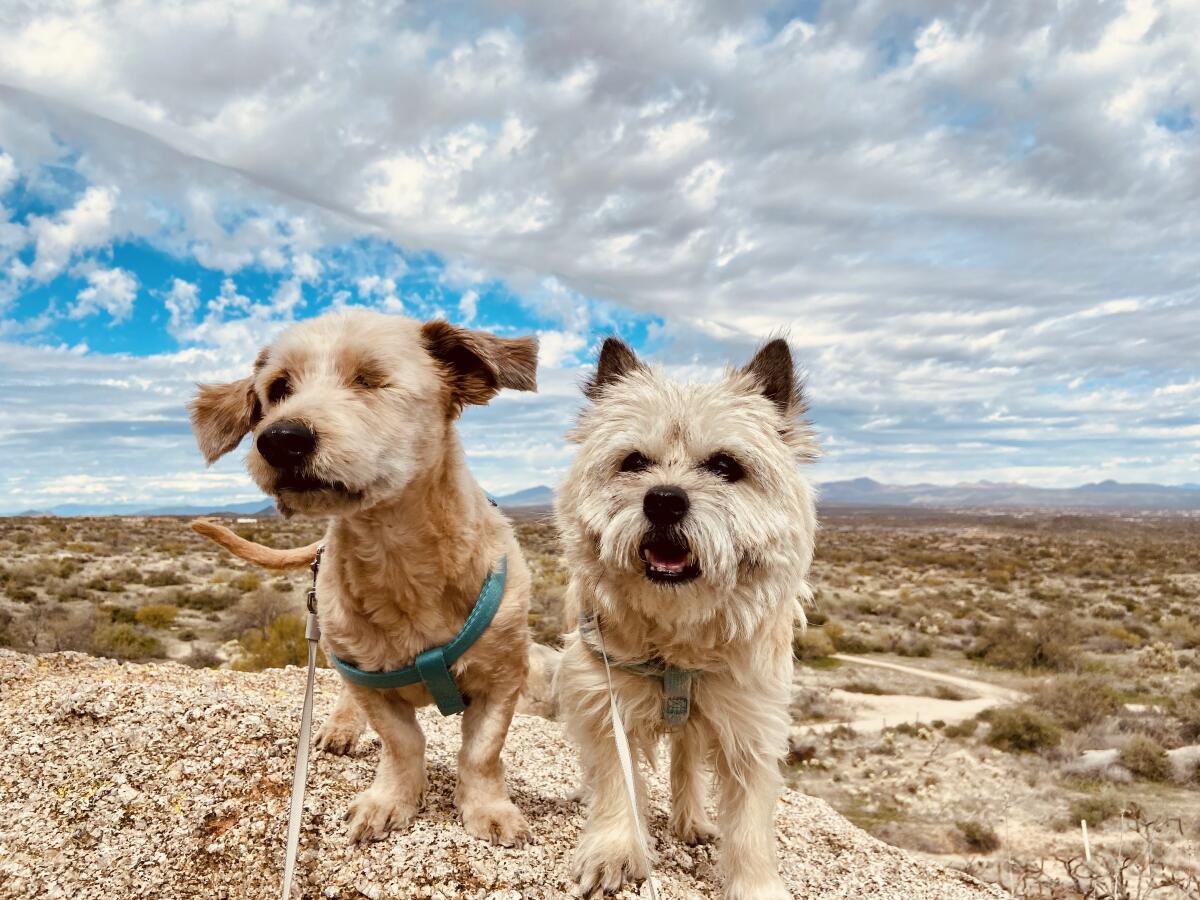 link