A pit bull mix called Avie is still waiting for his happy ending after being overlooked for more than 730 days in an animal shelter.
"A shelter is simply not a home," Patti McRae, the executive director of Quad City Animal Welfare Center in Milan, Illinois, told Newsweek.
On October 26, the rescue center shared a heartfelt post on Avie's behalf to mark his 730th day in the shelter.
The post said: "I can't help but to wonder… when will it be my turn?"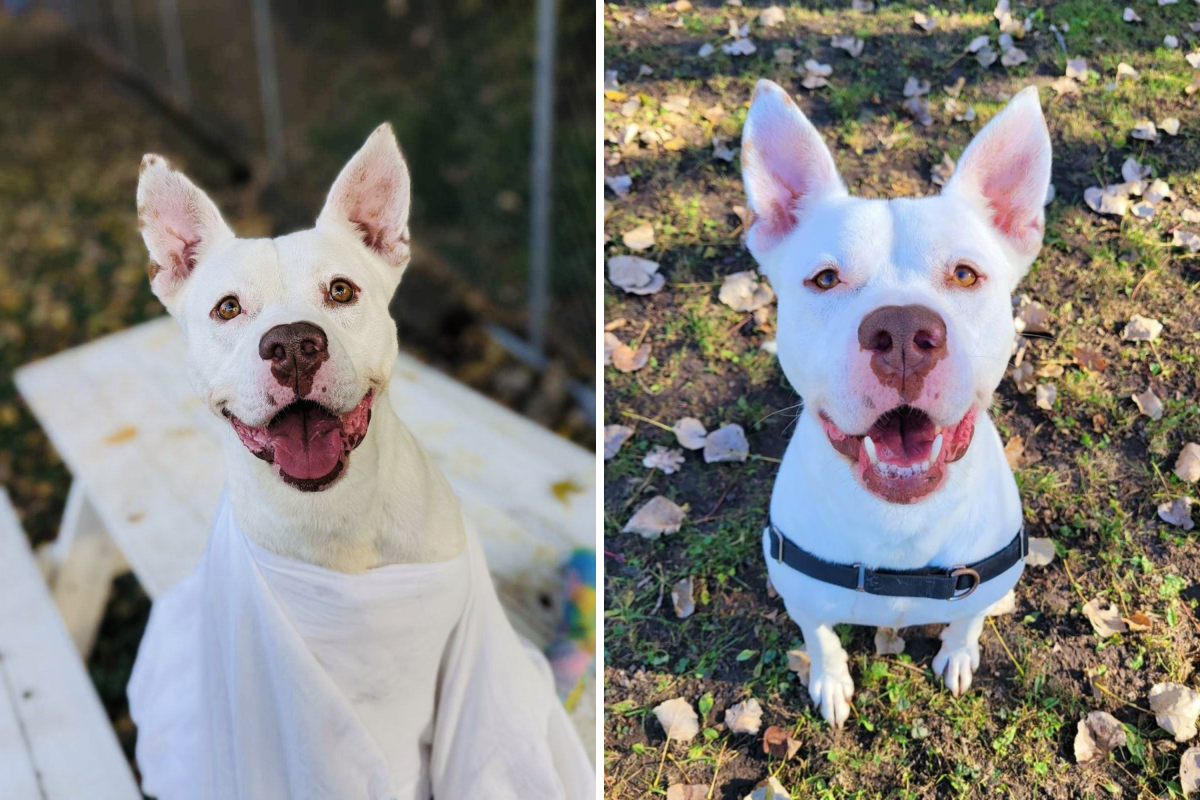 McRae told Newsweek that the four-year-old dog has spent most of his life in the shelter and longs to be loved however, he is yet to find a forever home because of one problem.
She said: "He has barrier frustration which means whenever someone new walks past his kennel he has a loud reaction.
"This also means that most people tend to find him intimidating or scary. But the truth is as soon as we get him out of the kennel, he is a totally different dog. In fact, he is a giant teddy bear!"
Each year 6.3 million pets are surrendered to U.S. shelters, which is an average of 17,260 a day, according to the American Society for the Prevention of Cruelty to Animals. The number of dogs and cats taken in by pet shelters hit 46,807 during January 2023, an increase of 1,744 compared with January 2022, the 24Pet 'Shelter Watch Report' found.
Around 920,000 surrendered animals are euthanized every year. Shelters are striving to minimize euthanasia rates by promoting adoption campaigns, spaying and neutering programs, and behavior rehabilitation.
Avie was adopted for a few months back in 2022 but was sadly returned because of his reactivity in the apartment building. Since then, he has made huge improvements and is a pleasure to train.
However, he wouldn't be suitable for someone who has never had a dog before. McRae explained the type of person who would best suit this canine.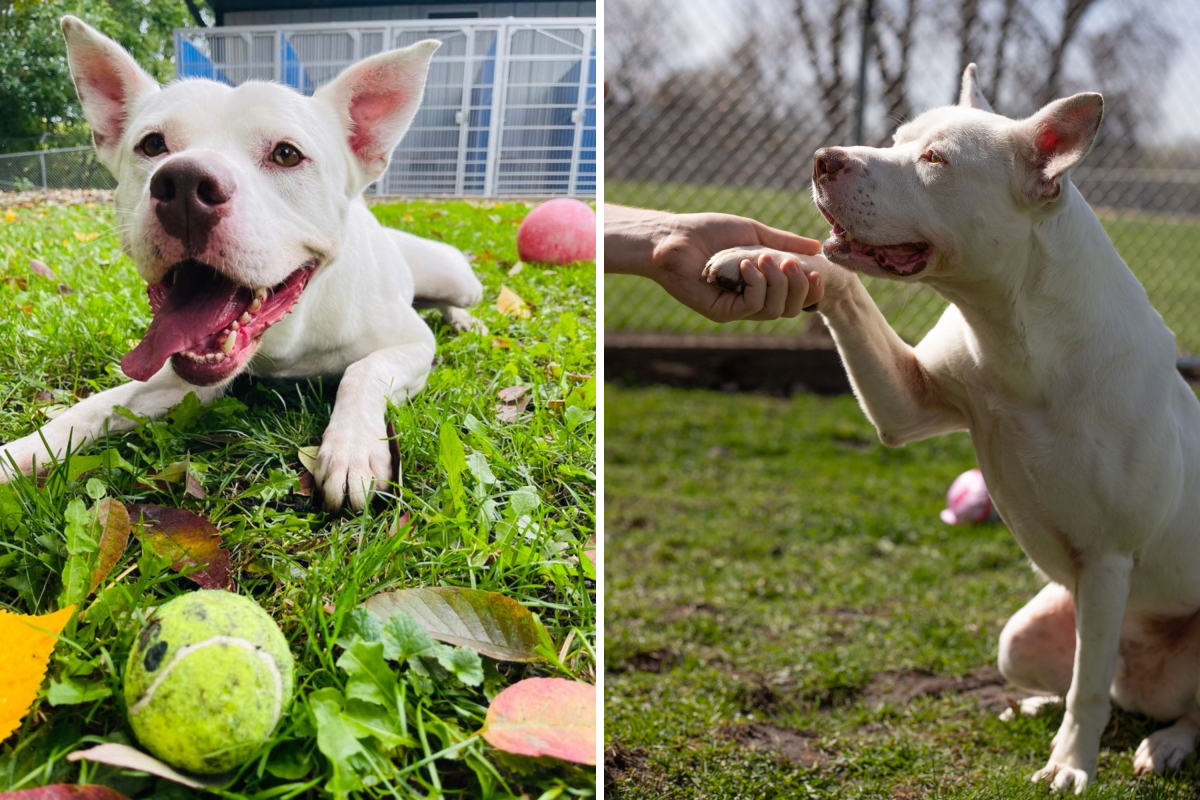 She told Newsweek: "Avie needs a dog-savvy adopter that is just as active and excited to train as he is. He would make an excellent adventure buddy. Some of his favorite activities include long walks, playing tether ball, zooming around a yard, and playing fetch.
"We can't wait for our handsome Avie-cado to finally find his forever person."
Avie is part of the shelter's foster program, meaning it will provide his medical care as he has a collapsing trachea, allergies and anxiety.
The shelter covers the costs of his prescription food, medication, vaccinations and vet visits.
McRae told Newsweek: "The adopter provides the daily care, transportation to appointments as needed, and, of course, unconditional love."
Do you have funny and adorable videos or pictures of your pet you want to share? We want to see the best ones! Send them in to [email protected] and they could appear on our site.
Uncommon Knowledge
Newsweek is committed to challenging conventional wisdom and finding connections in the search for common ground.
Newsweek is committed to challenging conventional wisdom and finding connections in the search for common ground.
link